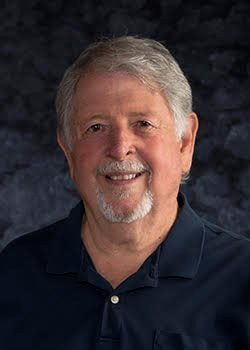 EDUCATION - TRAINING HIGHLIGHTS
Miscellaneous:
B.S., Biology, minor in Botany. SDSU. 1968
Labor Supervisor, Animal Department (elephants & horses). Circus Vargas. 1970-1972
Psychiatric Nurse, Mesa Vista Hospital (1980 - 1996).
M.A. General Psychology (Experimental Design). SDSU. 1984
M.A. Counseling Psychology, National U. 1990
Counseling Career 1990 - 2008:
Coordinator Child & Adolescent counseling programs:
- Grossmont Hospice,
- The Jenna Druck Foundation
- Hospice of the North Coast.
San Diego Continuing Education  2009 - 2011:
- Web Server Maintenance & Security Program,
- Interactive Media Certificate Program,
- Courses included:  HTML, CSS, PHP, Joomla, & WordPress.
- Website Specialist Program (Website design & development)
Survivors of Suicide Loss 2008 - current
- Board Member
- Facilitator
- Webmaster
Scott's Web Shop, 2009 - current.
Dad was a mechanic and I guess I inherited his ability to fix things. Cars were his forte and now computers are mine.
Repairing things interested me since long before the internet was a thing.  Before I got into web design and network security, I was a hospice counselor for over 20 years.
Back then, my specialty lay in restoring the bereaved to full health, and today I do something similar for people's websites.
It was in the early 2000s, while working as a coordinator for a bereavement foundation, that I discovered the value of the internet to organizations. I made my first foray into web design, giving the foundation's website a much-needed makeover. I was hooked.
From then on, I dabbled in web design and IT everywhere I worked, and by 2009 I was ready to go it alone and launch my business, Scott's Web Shop. I'd been studying CSS and PHP for a while by this stage and was also conversant with platforms such as WordPress and Joomla.
Whether it's making sure your site is visible on Google or shoring up its security to prevent unauthorized access, I provide a complete range of web services.
No two clients are the same, so while one might leave me to design, build and update their entire website, another will request tuition in updating page content or plugins.
With IT, I exhibit the same patience and understanding that characterized my career as a counselor. I appreciate that everyone has their own ability level and way of working, and I do my utmost to accommodate that.
My passion is for bringing websites to life and for helping their owners make the web work for them.
Whether you're a sole trader or a small company looking to take your website to the next level, get in touch. I'd love to hear from you and to get a feel for what I can do to help.
AWESOME WORKS THAT I'VE CONTRIBUTED TO. PROUDLY!
"Awesome Scott, thanks for making that happen. That's going to be a great investment for the future, you're being a great webmaster and my mom really appreciates it as well! Solid"
" Scott delivers high-quality products in a timely manner. It has been a pleasure to work with Scott and look forward to working with him more in the future."

Sean Conway
"... he closely monitors our site to make sure it is fully functional and secure."
"Because we accept donations through the site, security is a top priority.  In addition, he updates articles, resources and support group schedules as needed."
"Under his management, the traffic to our site continues to grow—from  5,000 users in 2013 to over  50,000 in 2016."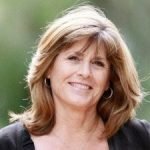 Joyce Bruggeman
"Very tech savvy! Was the architect behind helptherapist.com. Always very diligent in finishing website projects."
"Because of Scott H.E.L.P. was able to build a website. The result was a substantial increase in business and many increased efficiencies."
"What we liked about him most were his creative website ideas and his continuous tech support."

Todd J. Conway
"Our internet marketing has increased significantly over the last ten years.  The monthly referrals have increased 200%"
"...the online referral sheet designed by Scott, has allowed patients to self-refer rather than having to phone the office....the website gives customers and referrals sources more information than they would receive in our brochure or by phone."
"His reliability, punctuality, resourcefulness, intelligence, and high level of enthusiasm are all of a superior level."
"I have the utmost trust in him, and I recommend him with the highest degree of confidence that he will be a most beneficial and positive addition to any business."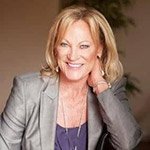 Annette Conway, Psy.D.