This blog post is an overview of a series on website security.
Some background first.
I've been reluctant to get back to writing blog and social media posts.  The director of our Virtual TEAM Chapter is Terilee Harrison. She recently led a workshop on publishing.  She mentioned she had accepted a challenge to publish daily for 30 days. She also discussed doing this for a year.  Her plan is to have a theme each month.  At the end of a year, you would have 12 eBooks to publish or use as gifts.  This rattled around in me for a few days until I decided to discuss doing a modified version.
Recently I'd asked on Quora about an app that would help me establish a good habit.  The only answerer nicely called me on this by writing the most effective is to involve others in the new habit. He suggested Coach.me.  So I added that to my list there. 
I have outlined when I'm going to write about.  I set up a poll recently in my Facebook page and received the suggestion I write on security. That seems to me to be the primary subject when it comes to website care.  If a site isn't secure, what's it doing there?
This first post in the series then is an overview of what I think from here I'll want to cover. I can easily imagine I'll write about security topics not thought about here.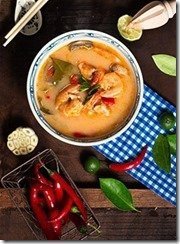 I love to cook.  I prefer my food more spicy than most.  I've learned to cook mild and let others control their spiciness.  I'll do likewise in this series – though I'm not pretending I know much more than what I'm writing about. I'll let you use what you find here to search further on a subject – or ask me and I'll be glad to do that.
Here is a very brief overview, a list, then, of the series on website security.
1. Definitions of some of the terms.
2. The problem of website security.  How much of a problem for the average business or nonprofit website owner is it? 
   2a.Some statistics and stories.
   2b. Kinds of security issues.
3. Resources
4. Prevention – another overview.
   4a.Prevention by the developer, by the developer, by the users, and by others such as the web host.
   4b. The costs of prevention.
5. Hacked?
   5a. How would you know if you were hacked?
   5b. What should you do first?
   5c. Anything else you should do?
   5d. When do you get outside help? Where?
6. Where to learn more about website security?
True this series could be one post – or a book. However, I think I and hopefully you might learn more from this series.
Questions? Comments?  Please do. This will help all of us learn more about this vital subject.